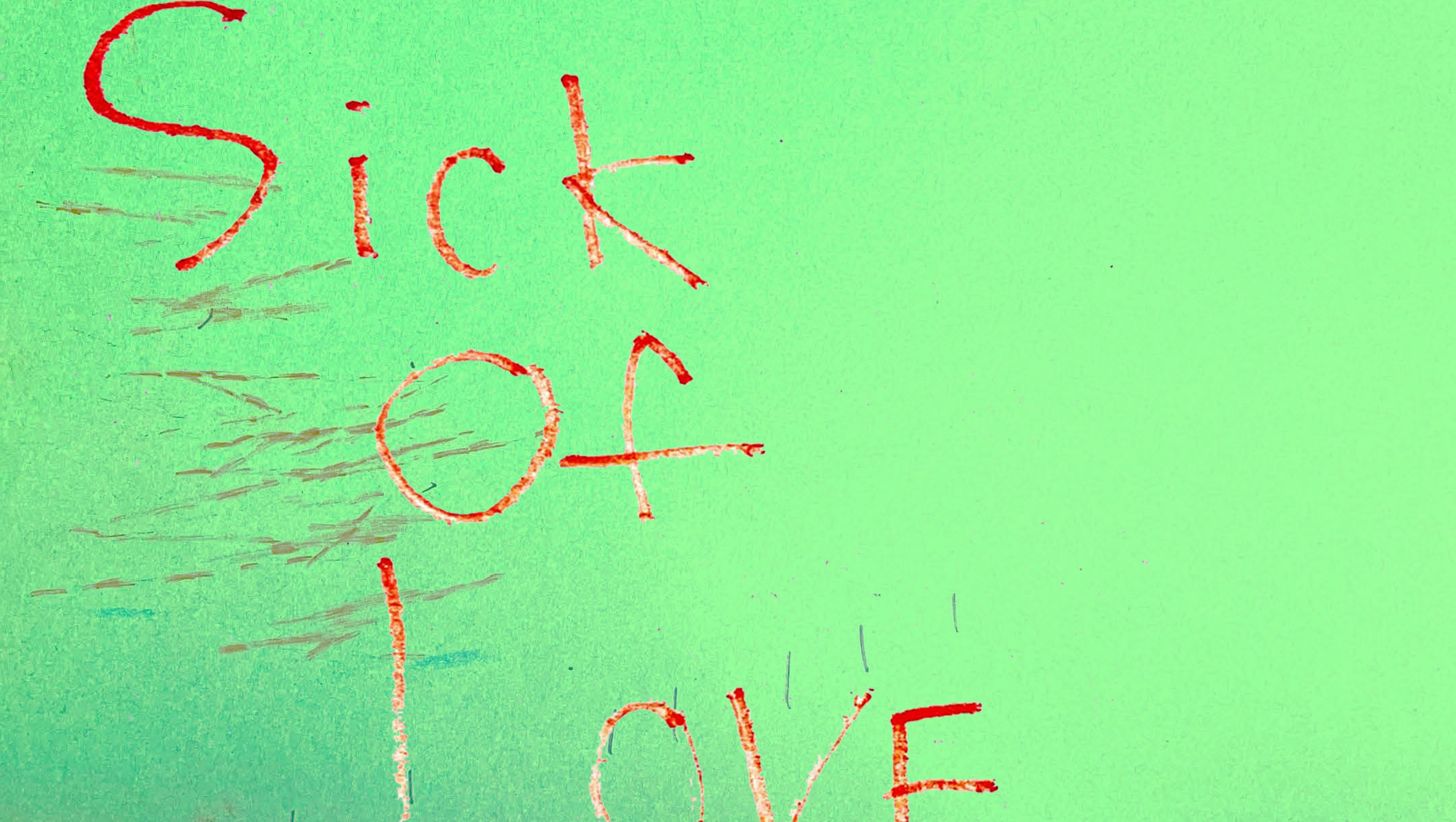 sick of love,
a booklet, 42 pages, 2022
Sick of love, sick of, have enough, don't want to l o v e; love is something that has been finished. 了 (le) can be emphasised as the completion of something. 了 is not a past tense, nor is love. They have always been there like lovers who stay in one's heart. The polyphonic character 了 (le), which can be pronounced as liǎo, as love, and sick of love, contains multi-layers of meanings.
Yundi Wang
(1998) is a Melbourne/Naarm based visual artist. She articulates her experience in societal norms, morality, and interpersonal relationships through making art. These artworks are usually presented as videos, sounds, performances, writing, sculptural objects and photographs.
When making videos, Yundi composes footage through observation; observing the accidents in the playing (with footage); playing as manipulating them through a process of digital cut and paste, collaging, and using metaphor. Yundi collaborates with others in order to learn, fight, and grow together.
Yundi has contributed to several exhibitions, including Not a Musical with Evelyn Pohl, George Paton Gallery (2020) 'Falling back to', Blindside Satellite, 'Blank Space Narration' (2021), a performance with Echo Li, Das Boot Art Fair (2022) (no subject), one-channel video, screening at BusXComposite screen program (2022).
(Yundi also teaches Mandarin, if you are interested in learning mandarin, please email her at
Lydiafromouterspace@gmail.com
)